Many people think of sheds as a place to store tools, storage, and lawn equipment. However, outdoor sheds can actually be customized to fit your personal needs. If you're looking for more space to work, relax, or play on your property, an exterior shed is the perfect solution. Here are some of the many functional and creative uses of storage sheds.
1. Garden Greenhouse
Enjoy year-round horticulture with your very own garden greenhouse. Superior sheds are customizable with a variety of window, door, and ventilation options that can allow plants to thrive inside during cool seasons. By placing a shed next to your garden, you can store your gardening tools so that they are easily accessible and have a dedicated, temperature-controlled space for indoor gardening activities.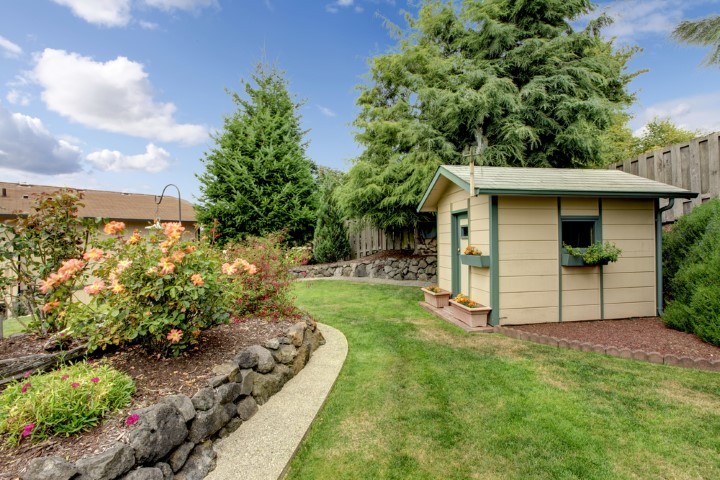 2. Home Office
Turning a shed into a home office gives you a private space that's free of distraction so you can get to work without leaving home. A home office shed can also be comfortably-decorated and outfitted with electricity so that you can perform all of your professional duties while in a cozy setting.
3. Art Studio
Paint the walls, let your mind explore the space, and get your creative juices flowing in an art studio shed. Perfect for artists and those who love to craft, sheds can be a sanctuary to escape daily stresses; a place to create, imagine, and find artistic inspiration. Sheds are also great places to store and organize art supplies and can serve as a gallery for your finished masterpieces.
4. Business
If you teach music lessons from home or operate a small business such as an Etsy shop, a shed can provide you with the perfect amount of space to work, instruct, or keep inventory.
5. Children's Playhouse
Safer and more secure than a treehouse, a shed can provide hours of imaginative backyard entertainment for children of all ages. Whether it's decorated as a mystical palace, a magical castle, or an ice cream parlor, your shed can be transformed into an amazing play area that will feel like a tiny home to your kids.
6. Game Room
Make your shed your new party palace. Whether you call it a man cave, dude room, she shed, or lady lair, your shed can serve as a fun spot for the man or the woman of the house to get away and relax with their respective brothers or sisters. A game room shed can be decked out with arcade games, dart boards, kegerators, wine cabinets, futons, and comfy couches for watching the big game or simply reading a good book.
7. Pet House
Complete with pillows, chew toys, scratching posts, and pet door flaps, sheds can be converted into luxurious shelters for your four-legged friends.
8. Home Gym
If you want to exercise and enjoy a healthy lifestyle without joining a gym or making your home smell like a gymnasium, then a home gym shed is your answer. A shed can offer you a place to store your weights, machines, and equipment while also allowing you all the room you need to get fit.
9. Pool House
A shed makes for a convenient pool house where guests can change, and pool or spa supplies and towels can be stored.
10. Guest House
If your home does not have enough room to accommodate short- or long-term guests, then a shed furnished with a mini-fridge, television, and bed or pull-out couch can provide visitors with the same comfort and privacy of a traditional guest house.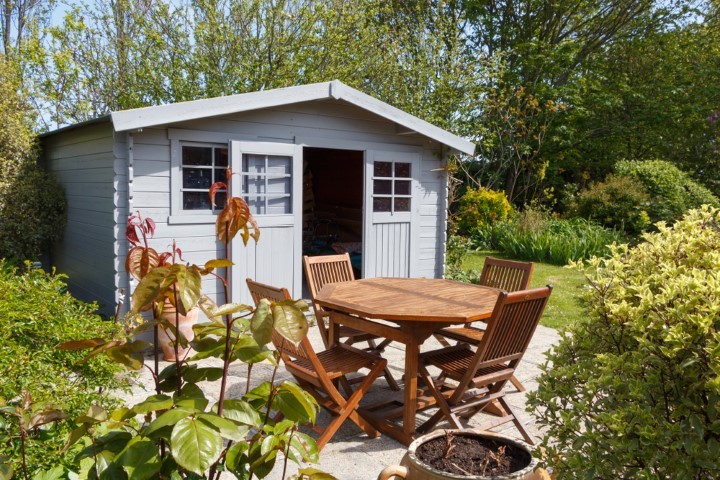 At Superior Sheds, we build sheds in a variety of shapes and sizes. No matter what purpose you choose for your shed, we will provide you with a durable and spacious structure that is approved and inspected by the state of Florida. Call us today at 386-774-9861 or find a local shed dealer to get started with your shed project of choice. Your local dealer can go over shed prices and work with you through the entire process.