To keep your yard and garden well-maintained, you need a variety of tools and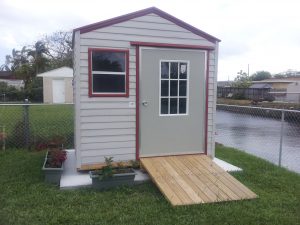 materials, which unfortunately takes up a lot of space. However, having a nice garden shed allows you to conveniently store all of your equipment in one place, giving you easy access to everything you need.
Below are three great reasons why you should own a storage shed:
Store All of Your Yard Equipment in One Place
Keep all your supplies in the same spot and eliminate the time it takes to gather them all from different locations. If you don't currently own a garden shed, then you're most likely storing your equipment in the garage, outdoor laundry room, or porch. Customize your shed with shelves and storage areas to suit your specific needs. This allows you to quickly open the door, grab what you need, and continue working efficiently.
Keep Clutter under Control
You spend a lot of time making your lawn and garden look good, so why take away from its beauty by leaving bags of soil, empty pots, and unused tools laying around? Put everything away in a neatly organized garden shed, and you'll quickly see an improvement in your overall property.
Free up Garage Space
Use your garage for its intended purpose of storing your vehicles, while at the same time keeping it clean and organized by housing your lawn equipment in your shed. Also, if your shed is large enough, it's the perfect location to store seasonal items you don't frequently use such as holiday décor, bike equipment, and beach supplies.
When it comes to landscaping, no garden is complete without a functional, well-built garden shed. If you're looking for an inexpensive storage solution, let Superior Sheds show you all of our available options. Once we deliver and install your shed, you'll wonder why you didn't call us sooner! To place an order, call us today at 1-877-439-7433.