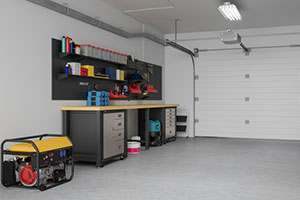 Carports and steel buildings are useful to homeowners who lack a garage or sufficient covered space to store and protect vehicles such as cars, trucks, boats, jet skis, motorcycles, RVs, or tractors. The convenient outdoor structures can also serve as a covered area for workshops, warehousing, and agriculture. However, choosing the right size carport is important to ensure your vehicle or workspace is protected from the elements.
Carport Buying Tips
Here are some tips to follow when choosing a carport size:
Measure your vehicle.

Before buying a carport, it is important to consider the size of the vehicle you are looking to shelter. Measure the width, length, and height of your vehicle to get an idea of how much space you'll need your carport to accommodate.

Consider your storage needs.

If you plan on storing anything else under your carport or anticipate adding more vehicles to your household down the road, you'll need to factor that into your carport buying decision. Otherwise, you'll be upgrading to a larger carport in a few years when you run out of space. Therefore, it's better to have an oversized carport than one that is too small. This will give you more space to maneuver and store other items.

Consider your local climate.

If you live in an area with harsh weather conditions, such as hail or high winds, you'll need to choose a carport that is strong enough to withstand the elements.

Choose the right materials.

Carports can be made from a variety of materials, including wood, metal, and vinyl. Each material has its own advantages and disadvantages, so choose one that suits your needs, budget, and climate.
Once you've measured your vehicles and considered all of these factors, you can start shopping for carports. Whether you want a basic, open-sided carport or a fully enclosed steel building, Superior Sheds has a variety of sizes and styles to choose from, so you're sure to find one that fits your needs.
Find a Sizable Carport at Superior Sheds
The durable and long-lasting carports at Superior Sheds are built to protect your vehicle from Florida's unpredictable weather. Our experienced staff can help you design and install the perfect structure to fit your style, budget, and needs. For more information on the carports we carry, call us today at 1-877-439-7433 to discuss your specific building requirements.