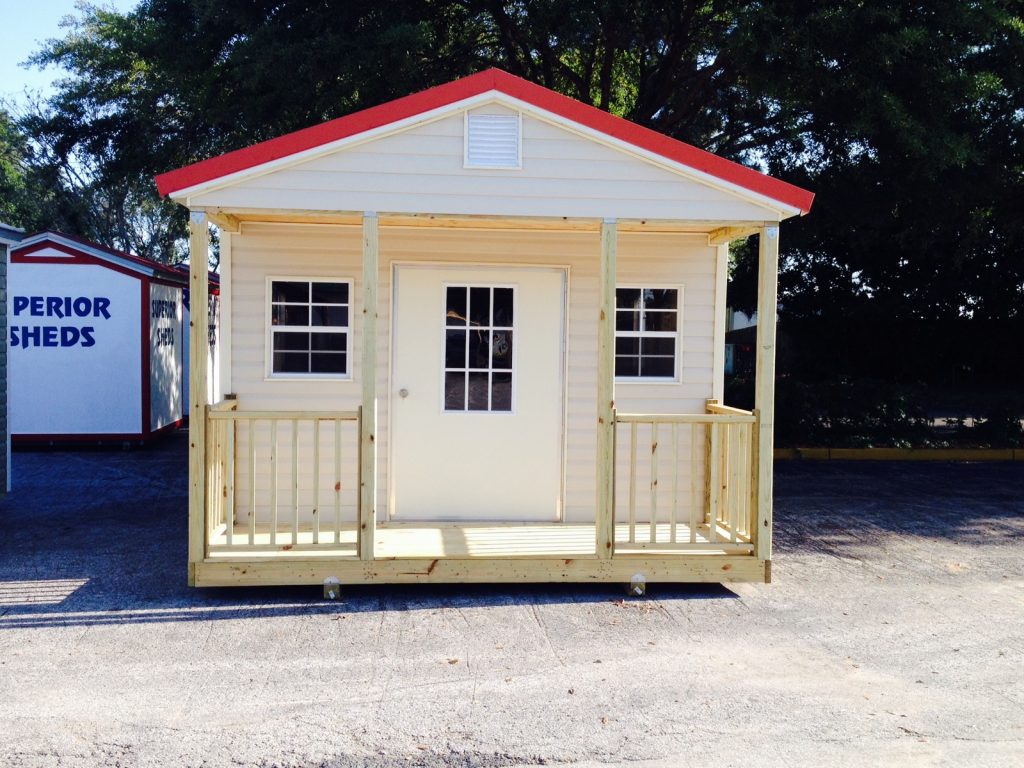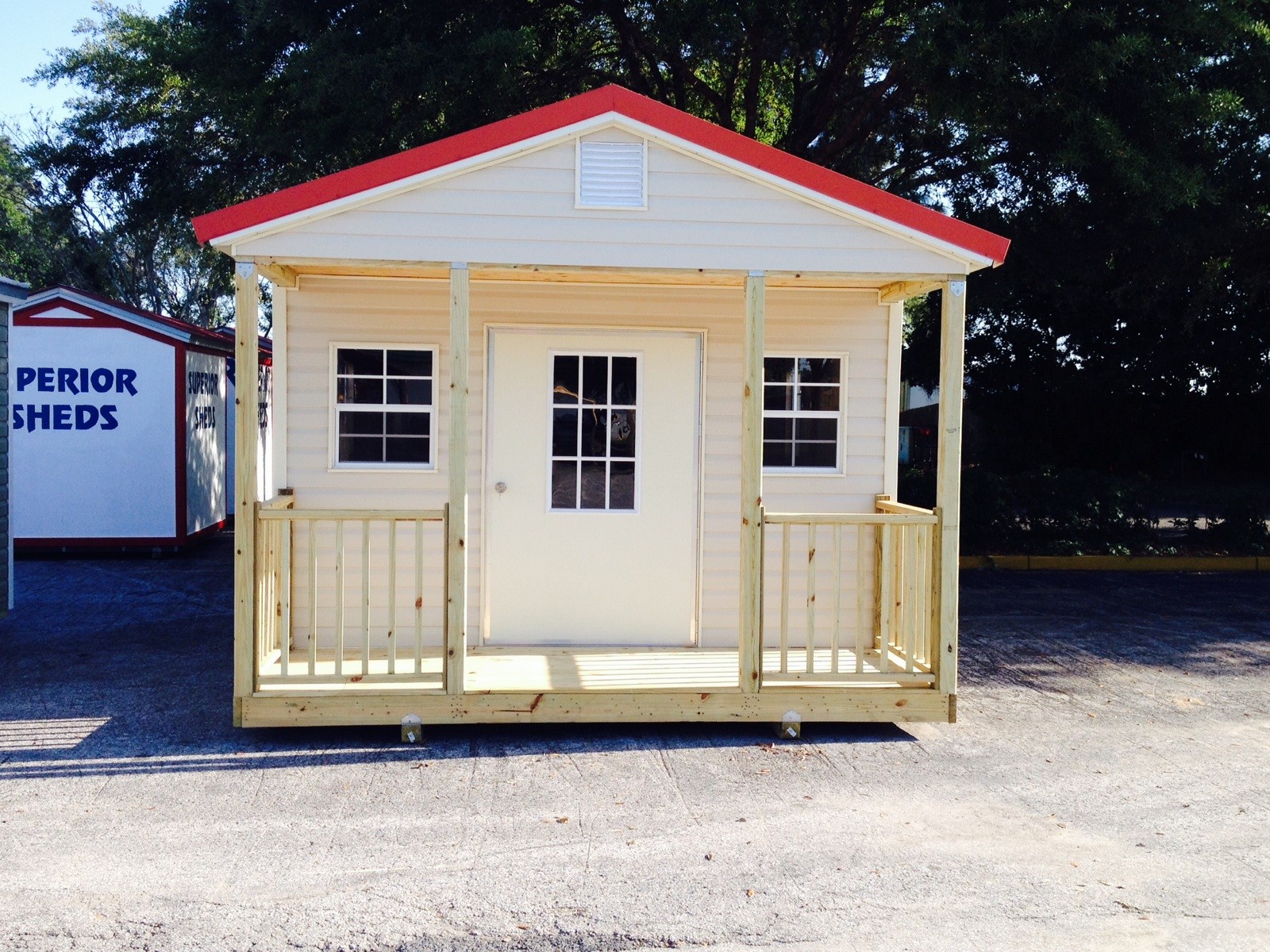 When it comes to designing your shed, gazebo, carport, or garage, there is no limit to what you can do with your project. Superior Sheds develops our products around your needs, giving you a variety of body, roof, and trim options to choose from, ensuring you get exactly what you're looking for.
Sheds
We create multiple styles of sheds that can be used in many different ways. Whether you want more storage space or a separate area that can be transformed into a kids' playroom, personalized workshop, or office, our sheds are sure to fit your needs. Let us help you pick out the perfect color, roof, siding, windows, doors, floor, and more! We even offer a porch add-on to give your building more style.
Gazebos
A gazebo allows you to enjoy all of your favorite outdoor activities while being protected from elements such as bugs, rain, and the sun's intense rays. We build our gazebos with the industry's best pressure-treated lumber and offer square, oblong, and octagonal models. For the roof, you can choose from options like metal, shingles, or cedar. We can also paint or seal your gazebo for an added layer of protection, as well as install a screen to help keep the insects out. A screen becomes especially handy during the spring and summer times when bugs are out in full force.
Carports & Steel Buildings
For over 20 years, we have been providing high-quality steel buildings to Florida residents, giving them a great way to guard their investments from Florida's unpredictable weather. To begin protecting your vehicles, boat, RV, tractor, etc., choose from either an open-sided basic carport or a fully enclosed option. Then have fun picking out the colors and other style choices that will make your design unique, setting your building apart from the rest.
Garages
We offer a complete line of Master Garages, allowing you to pick your size and style. Whether you prefer a gable option or a barn/gambrel option, your "Master Built garage" adds value to your property. Style choices vary based on location and zoning, but don't worry; we can still help you create the perfect look.
Superior Sheds develops all kinds of specialty buildings. Our experienced staff can help you design the perfect structure to fit your style, budget, and needs. For more information on the body, roof, trim, and colors we carry, contact us by calling 1-877-439-7433 or email us here to discuss your specific building requirements.