Narrowing down the perfect style shed for your yard goes far beyond color. This outdoor addition doesn't have to be a challenging decision; you just need to map out a few important elements. Luckily, we've broken the process down for you. Here is our guide to finding the best shed design for your lifestyle.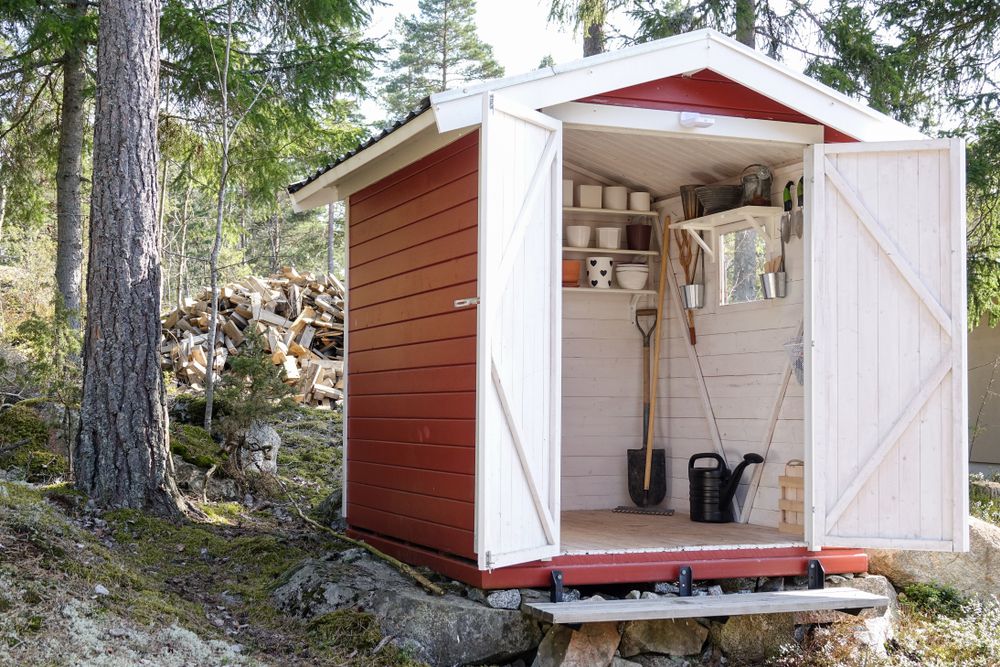 Shed Function
Before getting into any details about appearances, you'll need to decide the ultimate purpose of your shed and how much space you need. If you want to safely store your bike, lawn mower, or garden tools, you'll probably want to select a single-wide shed. However, if you need to fit your basic yard items along with some larger tools, vehicles, or exercise equipment, you may want to consider a double-wide or triple-wide shed.
Shed Material
Depending on your schedule and budget, there are some varying shed materials that you can choose from to match your backyard vision. If you're looking to save money without sacrificing quality, durable plastic sheds are a cost-effective option that won't show signs of wear from rain or rust. However, if you want to invest in a durable material that looks luxurious and can be more customizable, consider vinyl or wooden siding.
Shed Desires
Once you've decided how your shed will be used and what kind of material you want it to be built with, you can put your personal touch on the building process. Select a shed that represents you and your future home goals by digging deep into what you want. Are you looking for a more rustic shed to add some southern flair or a classic style shed that will blend in with any home renovations? When answering these questions, also consider any additional touches that you may want to add to your shed, such as windows or unique roofing.
Your Shed Your Way!
Your backyard is an extension of your home, so give it the same treatment and pick a shed style that matches your wants and needs. At Superior Sheds, we offer a range of shed options and styles to choose from, so you never have to compromise. For more help selecting your yard's newest addition, give us a call at 386-774-9861.