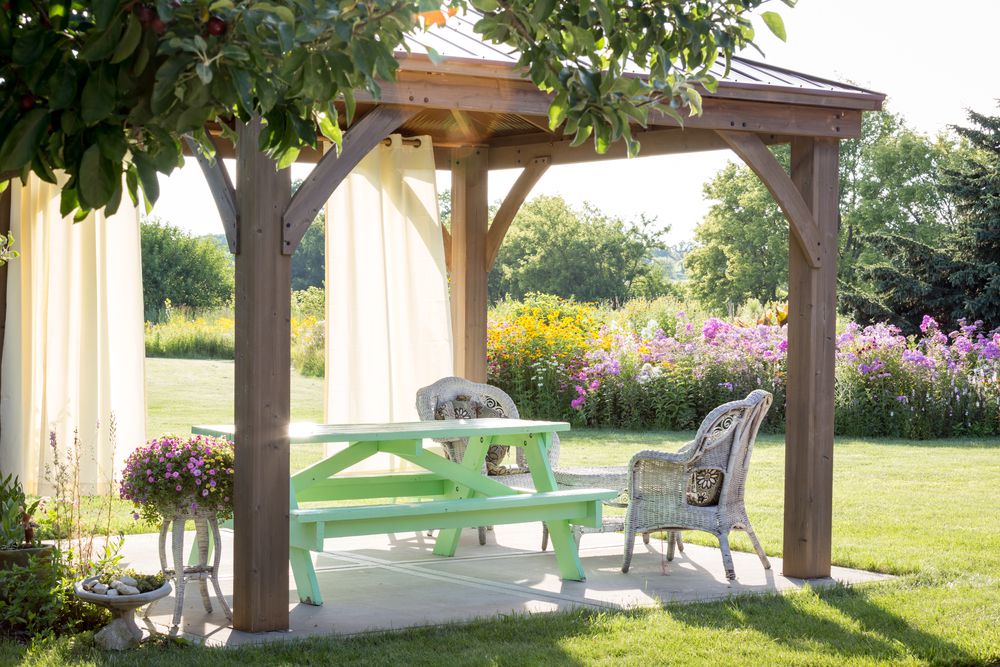 Adding a garden gazebo to your yard is a great way to enjoy nature in the comfort of your own lawn, but that can be hard to do when bugs keep flying in your face.
Bugs can put a damper on any function and bother your family, friends, and pets. Follow these suggestions to keep insects from your gazebo so that you can enjoy your garden again.
Use Insect Repellent
Plant varieties like garlic, rosemary, and lemongrass are natural insect repellents. You can decorate your gazebo's interior or tastefully plant them around your yard to keep the entire perimeter pest-free.
If you're looking for a low-maintenance option to keep bugs away, consider purchasing bug repellent candles, lanterns, sprays, or traps. These are all affordable options that are sure to help relieve existing insect issues and prevent future ones.
Put up a Partition
Screens, nets, and windows are all effective at keeping bugs out. Screens and nets can guard your gazebo while letting lots of fresh air in.
But windows can elevate the look of your gazebo while preserving the view. And you'll also have the added freedom to open and close your windows depending on weather conditions and the time of year.
If you aren't committed to any structural renovations, frameless gazebo curtains are an affordable solution that will provide a strong barrier to bug entry.
Consider Outdoor Fans
Outdoor fans are a practical gazebo tool that keep temperatures cool and keep insects away. Bugs like mosquitos and flies can't keep up with the winds coming from each blade.
But if you aren't quite ready to install an overhead fan, consider purchasing a high-powered mobile fan that you can use to send bugs flying out.
Find Superior Service
Looking for the perfect gazebo for your yard? Superior Sheds offers a variety of shapes, sizes, and features so that you can personalize the design of your gazebo. Call us today at 877-439-7433 for a free quote.