Is your Palm Coast property lacking the protection of a garage? Or do you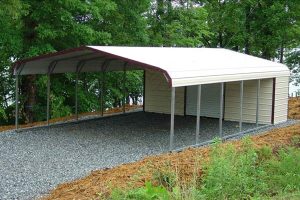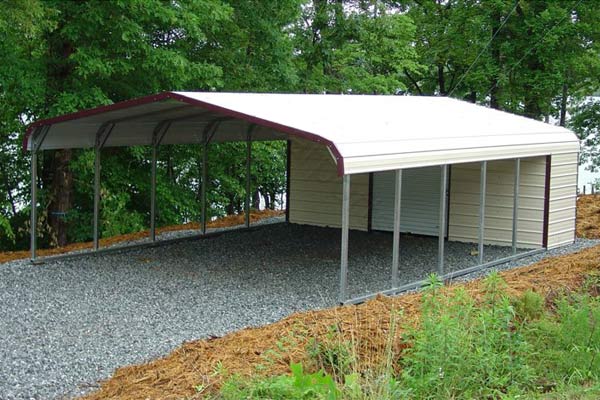 already have a garage but no leftover space to park your vehicle? If you're in need of a safe space for your ride, consider a palm cost carport installation.
Pros of Having a Carport
A carport can protect your vehicle while perfectly fitting into the tightest yard space. Here are a few other reasons why a Palm Coast carport installation is a great addition to consider:
Affordability – The cost of a carport installation is far less than the cost of building a garage or renting a storage unit each month.
Customizability – Carports can be customized to your liking and built to specifically fit the size of your vehicle, including cars, trucks, RVs, jet skis, and motorcycles, and boats.
Portability – If and when decide to relocate, you can easily take your carport with you and set it up anywhere on your new yard.
Carport Construction
Carports are commonly constructed with metal so they can stand tall through even the toughest bouts of wind and rain. These are the types of metal typically used on a Palm Coast carport installation:
Alumawood —Made to look as an aesthetically-pleasing wood, this aluminum-based option can last up to 10 years.
Steel — Steel is a sturdy metal that will keep your carport standing for up to 20 years.
Aluminum — Lightweight and durable like steel, aluminum is commonly chosen for its lifetime warranty and accessible design.
Customize Your Carport
You might think carports are simply made to protect your parking spot, but they can actually serve a range of functions. If you want to create an outdoor carport workshop, modify your carport with lighting that will allow you to work all hours of the day and night. Or, if you're planning to use your carport as a warehouse space, install a ventilation system that will keep your unit cool with ice-cold airflow.
Palm Coast Carport Installations
Instead of trying to squeeze your vehicle into a packed garage or leaving it unprotected in your yard, get a palm coast carport installation designed for your ride. From the model and color to the material and accessories, the team at Superior Sheds is here to help you design the right carport for your Palm Coast property. To talk with a member of our team and learn more, call us today at 1-877-439-7433.