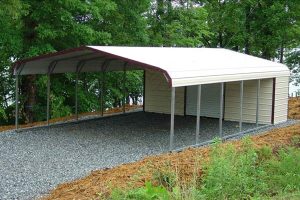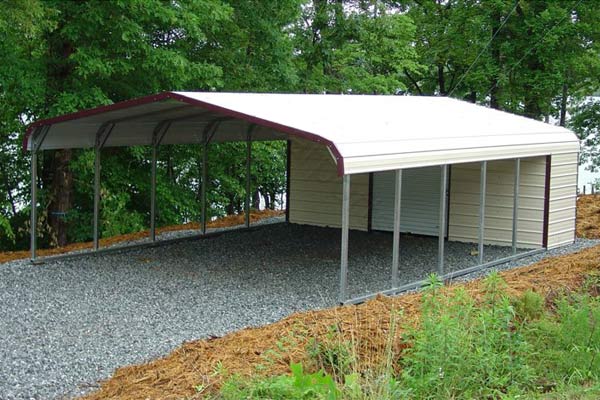 A carport is an open-sided, roof structure that is used to store at least one parked car, truck, or van. Depending on the size, it can also be used to shield recreational vehicles or boats, with most carports used for a personal car. Carports can be attached to the side of the home, or it may be freestanding on a plot of land, with most homeowners installing their carport in the front of their house leading in from the main driveway, while some may position it on the side of the home for more discretion.
Benefits of a Carport
Adding a carport your property has overlooked benefits beyond just storing your vehicle or protecting it from the sun, wind, rain, and hail. Carports are an affordable alternative to an enclosed garage, with a myriad of feature options like galvanized steel or laser light sheeting that can be implemented into the carport.
A carport doesn't need specialized flooring to function correctly. They can be used over dirt or grass and can be utilized to improve the aesthetic of the driveway. It can be customized to reflect the look of the existing home. Roof tiles can be matched, and it is easy to paint the frame to fit the same color scheme as the home. This all contributes to making a carport appear as though it was part of the home's design instead of a standalone feature.
A carport increases the home's value. A carport can improve the first impression of your property since they are typically associated with condominiums and apartment complexes. They are inexpensive to build and can help make your property's curb appeal feel more lux – which has the potential to translate to increased bids if you ever decide to put your property on the market.
About Superior Sheds
For over two decades, Superior Sheds have been the go-to source for carports sheds, and gazebos in the Central Florida area. To learn more, contact us today.