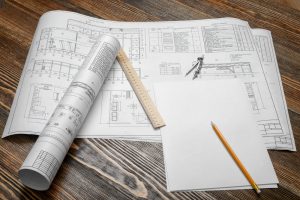 There are many reasons to add a building to your Florida property. You may want a detached home office, a she-shed, a man cave, extra storage, a greenhouse, a cabana, a garage or perhaps an additional living space. But, before you move forward, you need to check on the legalities of these additions. Local policies and regulations can impact what you do with your extra building.
Local Land Use and Zoning Regulation in Florida
To start, you need to find out whether additions are allowed on your property. If they are, determine whether the use you have in mind is permissible. Your local zoning codes cover much of this topic. Use this information to learn what zoning district you're in. The codes have maps to help you identify where you are and what zoning is allowed. The zoning code tells you what you can place on your property – whether business use is allowed or if it's strictly residential.
Once you determine whether you can use your extra building as you have planned, you need to investigate size requirements and placement. Regulations typically spell out how close any building additions can be to established homes or businesses. The size of your lot can impact this.
Permits
Most Florida zoning districts require a permit before adding a building to your property. The permit needs to include information about your new building — like size, location, property line setbacks, and any construction plans. When choosing a shed from an off-site provider, you need to show proof that the company complies with the state's building code wind load requirements.
Choosing the Right Building
If your research reveals your right to add a building to your property, you must decide what type of building you want. At Superior Sheds, we offer a full line of sheds and buildings to meet the needs of our Florida customers. You can choose from sheds and gazebos to bungalows and garages in our comprehensive line of quality products. Our quality sheds and other outdoor structures are the perfect solutions to your need for a building addition. In addition to superior craftsmanship, our sheds exceed state regulations. Browse our inventory today to find the perfect building addition for your property!