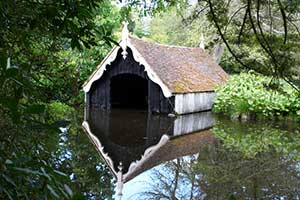 Boats may be fun on the water, but they're not the easiest to store on land. It's important to have somewhere to store your boat to protect it year-round. When deciding on boat storage, you should consider using a covered boat storage building. Here are a few reasons to look at boat storage sheds for your boat.
The Benefits of Boat Storage Sheds
Keeps Your Boat Safe From the Elements
Florida is known for its year-round warm, but unpredictable weather that can include intense rain, wind, and hail storms. Any act of nature could damage your boat if it's left out in the open. Even everyday weather can cause damage to your boat. The sun can damage your paint job and vinyl, and high winds pose a risk on tearing your canopy. A boat storage shed will give your vessel the cover it needs to stay out of dangerous conditions.

A boat is a huge financial investment, and the last thing you want is for it to be taken from you. Boat theft is a serious issue in Florida, with most boats being stolen off trailers left in an owner's backyard. The more protection you have for your boat, the safer it will be. Instead of just leaving it on a trailer, a boat storage building adds an extra layer of security.
Protects It During the Winter
Boats aren't typically used during the winter. Some boat owners elect to keep their vessel down by the water in the off-season; however, leaving it down there leads to even more risk of damage and theft. "Winterizing" your boat by keeping it maintained and locked up will provide it with longevity and safety in the coming months. Instead of storing it offsite, a boat storage shed will save you time and money.
Build Your Boat Storage Building with Superior Sheds
If you're ready to invest in a boat storage shed for your boat, rely on the versatile and durable models at Superior Sheds. Our experienced staff can help you design and install the perfect structure to fit your style, budget, and needs.
For more information on the materials and boat storage buildings we carry, send us an email or call us today at 1-877-439-7433.