Renovation, additions, and thoughtful design elements can instantly raise the value and perceived value of any home.
Installing a gazebo is a perfect way to increase your property's worth because it makes your yard unique and creates more space that can be effectively used outside.
If you are looking for ways to boost your home's value, here's why you should consider a gazebo for your yard.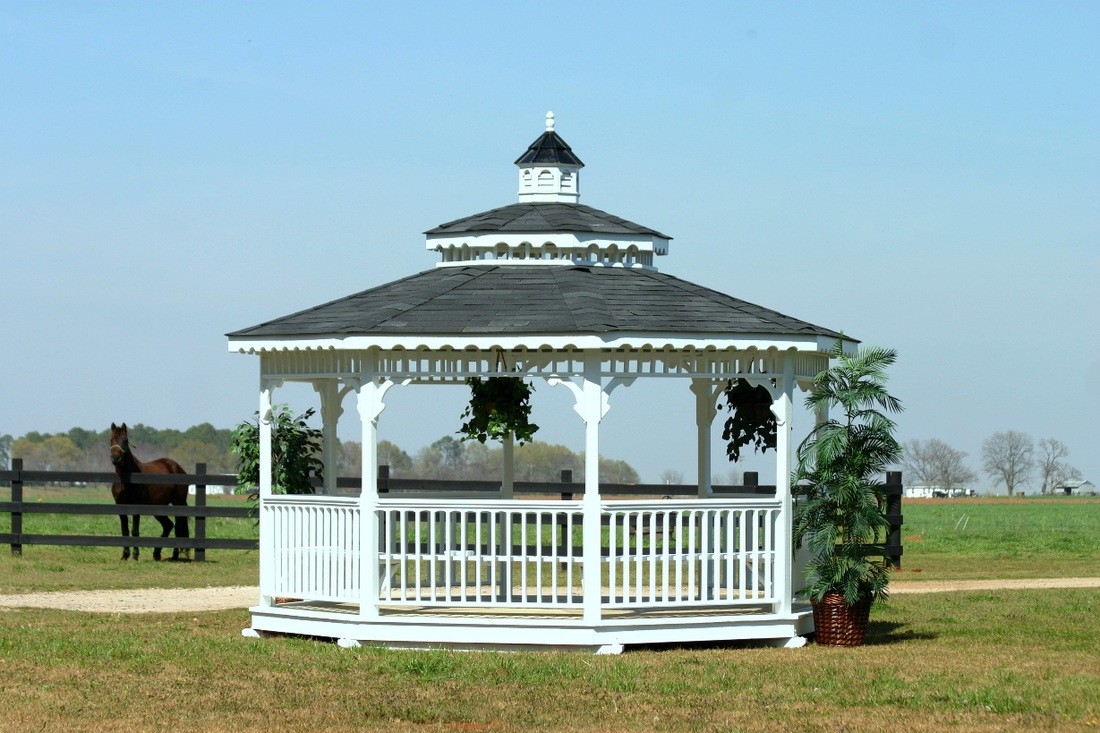 Sets Your Home Apart
How do potential buyers decide between two homes that both have two beds, two baths, and a two car garage? They look for extra features that stand out.
Similar to a pool, French doors, or hardwood flooring, a gazebo is a selling point that will make a home memorable. Every house is expected to come equipped with air conditioning and indoor plumbing, which is why buyers aren't using those as comparable features from home to home.
But gazebos aren't a necessary purchase, making them one of the best candidates to elevate a space and add a layer of luxury to any yard.
Provides Outdoor Opportunity
Gazebos make a big difference when listing a home, but you don't have to have your eyes set on selling in order to reap the benefits.
Gazebos add value not only for potential buyers, but also for current residents. Having a gazebo in your yard will add extra protection from the sun, more comfortable seating options, and a creative outlet for you to put your stamp on your property.
Depending on the occasion, season, or general decorative wants, you can liven up a gazebo with plants, lights, and other accessories to change the feel of your yard in an instant.
A gazebo can host a barbeque, house a home spa, or serve as the newest location for family game night.
Maximizes the Value of Every Square Foot
Appraisers won't count a gazebo as extra square footage, but they will consider it as added value that will factor into the overall worth of the property.
If you're looking to increase the quality of your home for the market or for your family, contact the experts at Superior Sheds. Our team can assemble your dream gazebo that will transform your space.